UpDraft Plus – Is It the Best WordPress Backup plugin?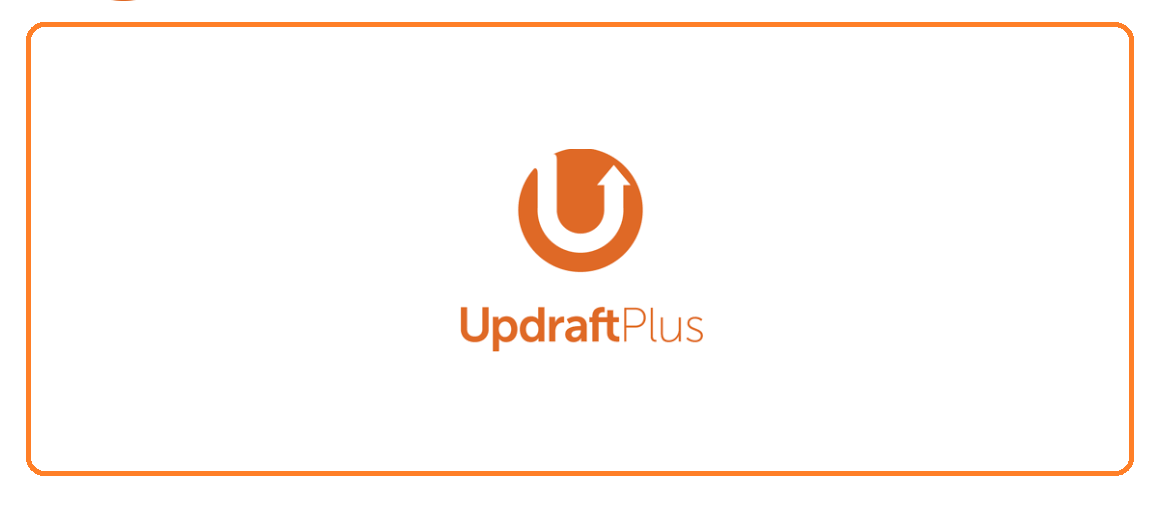 The listings featured on this site are from companies from which this site receives compensation. This influences where, how and in what order such listings appear on this site.
Advertising Disclosure
Updraft plus Plugin is one of the most popular and leading backup plugins that offers all the necessary features to secure the database of your website in sudden worse scenarios when your data is at full risk of getting lost. It provides you with easy options to create and restore Backups to ensure the integrity and safety of your data.
What is the role of Updraft plus for Word press websites?
Updraft Plus is an incredible plugin that can prevent you from the serious worries of harmful unexpected incidents such as hacking, server crashes, or accidental data losses. Updraft Plus is a WordPress plugin that backs up the whole website data including themes, plugins, and files. It routinely checks your website for the consistency of your data and makes scheduled backups so that in case of any mishappening you can easily recover your data.
Why you should go with Updraft plus?
There are many reasons that will strengthen your decision for going with updraft plus. Some of the reasons are:
Easy to use: It works in a very interactive and simple manner making it easier for the persons having less experience.
Trusted: It is considered one of the most trusted backup plugins that are used by more than 3 million websites including the top brands such as Godaddy, Forbes, Rackspace, etc.
What does updraft plus offer?
Updraft plus offers you a lot of functionalities and features that make your complete website secure against unexpected data losses. Updraft plus has a free version that will help you to become familiar with the use of backup tools and other useful elements. Other than that the premium version is also there that offers tons of additional features that can secure your website more effectively but also can save your time while doing crucial operations such as website migrations.
What you get in the Free Version?
Easily Backup WordPress files and website database.
Can easily restore complete website from backups.
You can also make backups to the remote storage using FTP.
Backups on cloud platforms such as Dropbox, Google Drive, and Rackspace.
Multilanguage support to communicate with a wide range of people.
Email Reporting to make you aware of sudden data loss situations.
Scheduled backups on a prefixed time to provide you with complete peace of mind.
Backup stuff can be easily accessed through WordPress.
Why switch to the premium version?
These are the additional features which are offered to you that enhance the backup strategy of your website if you plan to go with the premium version.
Incremental Backups to manage space and time.
Free 1 Gb storage on Updraft Vault to secure your data with encryption.
Migration and cloning of the whole website to stay safe in the case when the complete website gets crashed.
Automatic backups when you make some changes or update themes or plugins.
Backups can be stored in multiple remote systems to prevent sudden data losses.
Strong database encryption to secure your database.
You can download specific individual files from the backup section of WordPress.
The whole backup can also be recovered using any other plugin.
Lock settings to provide access to authorized users only.
Multisite creation and management of backups can be done.
Backups can be created and managed through WP CLI using commands.
Reliable personal support for panic data loss situations.
Pricing – How much do the Premium versions Cost?
Personal – $70 (upto 2 sites)
Business – $95 (upto 10 sites)
Agency – $145 (upto 35 sites)
Enterprise – $195(unlimited sites)
All the plans mentioned above brings the following on your table.
Free Updates
Free 1 year support
Free 1 GB subscription to UpdraftVault for 1 year
Conclusion
The Final verdict about updraft plus is that if you own a professional WordPress website and want to stay in safe mode in case of server crashes and hacking scenarios then you can go with the premium version of this super capable backup plugin. Otherwise, if learning and understanding the backup strategies and concepts is your motive then the Free version stands enough for that purpose.