Why You Shouldn't Use Free WordPress Themes?
Last Updated: October 5, 2023
Posted in: Guides
The listings featured on this site are from companies from which this site receives compensation. This influences where, how and in what order such listings appear on this site.
Advertising Disclosure
Websites that are built on content management systems (CMSs) such as WordPress require users to install a theme or template. The themes decide the site's design, and it determines how end-users view the content on it. And naturally, any website owner needs to have an appealing theme to offer the services efficiently.
Choosing a theme for your WordPress website is quite hard because there are huge free and Premium WordPress themes available on the market. If you choose to use a free WordPress theme for your website, you need to think about it again. Free themes seem amazing only because they are linked with the term "free." Yet they do have a lot of disadvantages. Even though they might be listed as free themes, they all contain hidden catches. It might be advertising or hidden backlinks to other pages or any malware.
If you are only a blogger, it is okay to use a free WordPress theme, but if you are using WordPress to run a small business site, which can bring you maximum benefit, you need to be careful when you choose a theme.
Here are the few reasons why you shouldn't use free WordPress themes
Lack of Technical Support
If you are not a skilled web developer, technical Support is highly useful. If you don't have any knowledge about PHP, CSS, HTML, or JavaScript, so you can't create improvements on your own. You'll need the support of someone who's experienced in these kinds of issues.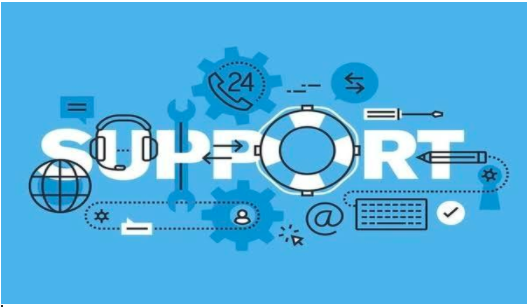 Free WordPress themes are generally poor with technical support and most of them have almost zero assistance. A few may include a simple installation or start guide but you'll be left alone when it comes to enabling and customizing the theme.
On the other side, when you purchase their theme most experienced project developers provide help as part of the package. The assistance can be bound by duration but by paying a fee charge, you may generally extend the assistance for a longer period of time.
Hidden Malware
Free WordPress themes are integrated with hidden bugs or malicious code,. Malware can be spotted on several free themes because they are normally covered in codes of JavaScript and iFrame. This hidden code will impact someone visiting your website and downloading unwanted toolbars, trackers, or malware on their device.
When Google discovers that your website does so, it will simply block your website and delete it from the search results! Will you really want to gamble your whole website over a free WordPress theme from Google?. If you want to avoid the risk of losing your site from Google search results, then you have to give away the idea of getting free WordPress themes.
Features
You get fewer Features – Free themes have fewer features integrated into the theme. A Premium theme has many features that will keep your website look stylish, and give your future customers better services. However, free WordPress themes don't come with these features and these features need to be integrated separately. The next time you see a WordPress theme for free, think of it as free trials. These themes may be free for the user to try but the developer will try to promote and sell you the paid version almost every time. Many free themes come with some features, but full customizability is missing.
The Website doesn't look Unique
With the lack of customizability on these free themes, you will soon start discovering that your website looks very similar to other websites out there. If you think about it, if everybody downloads and uses the same free WordPress theme that has limited customizability then how do websites of all look like? Very much the same.
For a company, brand identity is crucial because if you are unable to change the colors, design, or logo on your website then you will fail to stand out from your competitors. When you really want to stand out and have an awesome website, you need to have a custom theme. This not only means that you have full control over how the theme looks, but you will also end up owning the theme so that no one else can use it!
No Theme Options Panel
Many new bloggers don't possess technical knowledge. Most free WordPress themes don't come with a theme options panel and you need to play with the codes to build some custom design while Premium themes come with a theme options panel so that you don't need to deal with the codes. You can change it all in one click.
Security of your Website
If you got a nice free theme then there's a hidden trap there. This can be anything from pressuring you to use certain widgets or plugins, covering up your website in backlinks to their website, or hiding any malicious code that triggers pop-ups.
Security of your website is your priority, which is why you continue to use SSL licenses, reputable hosting services, etc. But you have no idea how badly the free themes are disrupting security. These themes usually have backdoors and the hackers can enter from the backdoor to infect the website while you are using them. They can also redirect your site to spam links and can push ads on your homepage.
Hence, you must avoid using Free WordPress themes which are very risky for your WordPress site's security and privacy.
Conclusion
Free WordPress themes are free for a reason and there's always a catch. Such traps may not be so clear to the regular person, but you can quickly see the issues if you explore them a little deeper. Why settle for a free WordPress theme which could destroy your website and your income. Premium WordPress themes were developed and programmed professionally, including advanced features, widgets, premium services, and many more. They look fantastic and you don't need a big HTML, CSS, PHP, and WordPress coding experience to handle them. Premium Themes is a great way to build a website with a professional look. You can create a website with a smart idea and creative content that will produce revenue.