General Mistakes You Should Check Before Starting A New Blog
Last Updated: November 29, 2023
Posted in: Guides
The listings featured on this site are from companies from which this site receives compensation. This influences where, how and in what order such listings appear on this site.
Advertising Disclosure
Blogging as a career is so much more than just opening your laptop, typing up some posts, and taking a few pictures here and there. If you want to turn your blog into a source of income, you need to take important steps to ensure you lead the road to success. Turning your blog into a business is a little more complicated for new bloggers because they often make mistakes.
We've shared some common blogging mistakes in this article so you can avoid them before you start a blog.
A blog is a continuously updated webpage where new content is frequently published, typically written in an informal or conversational style — often to attract readers and attain some sort of goal, whether to build a community or grow a business.
Blogging refers to writing, photography online self-published media. Blogging appears as an opportunity for individuals to write diary-style entries, but many businesses have also incorporated it into websites. Blogging includes regular updates, informal language, and opportunities for readers to connect.
Purpose of a Blog
There are plenty of reasons to start a blog for personal use and for spreading awareness of your business. Blogging for businesses, projects, or anything else that could bring you money has a very straightforward purpose-to rank your website higher in Google SERPs ( to increase your visibility).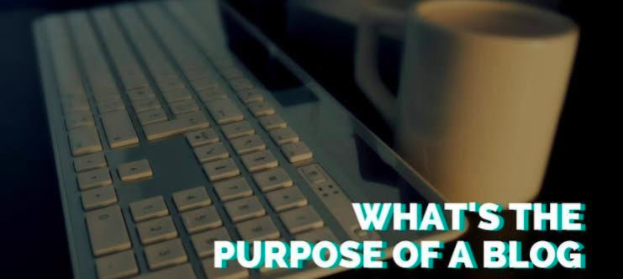 As a new company, you rely on blogging to help you reach out to these customers and catch their attention. Your website would remain invisible without blogging, on the other hand running a blog makes you searchable and competitive. So a blog's main objective is to connect you to the respective audience.
Use your specific expertise to create insightful and engaging content, creates trust with your audience. Great blogging makes your business look more trustworthy, particularly if your brand is still young and fairly unknown. At the same time, it ensures both the presence and authority of your business.
Mistakes you should check before Starting a Blog
If you want to start a blog today and make money through it or have it become your new career, you need to be more prudent about your blogging than someone just doing it as a hobby.
That why starting a blog on the right foot will save you a lot of time, money, hassle, and even help you avoid missed opportunities. Here are some common mistakes that newbie bloggers make, that stops them to create a profitable blog.
Blogging on Free Sites
When you're just writing as a hobby and do NOT want to make money out of your blog, then using a free site like wordpress.com or blogspot.com makes sense. But if you want to make money out of blogging, you should stop using free platform blogging. It is one of the most famous blogging mistakes.
Cons of Free Blog Sites
Generally, speeds of free blogs are slower
Advertisements are hard to run on free blogs (making it hard to make money)
Free blogs are not well known in search engines as Google prefers self-hosted websites
Online blogs have minimal choices for customization and look unprofessional
Getting a free blog looks ugly and gives the guests the sense you're not actively involved
Free blogs are a waste of energy, and if you want to make decent money you need to be self-hosted
Such constraints will prohibit your blog from growing and making money out of your passion. That is why we suggest that you have a self-hosted website from the beginning.
Not Knowing Target Audience
It is one of the main things to look out for when you launch a blog. You must care about your target audience before you start writing and publishing content. Write your blog posts for profitable companies with massive annual turnover, or even small businesses and individuals? What you ought to be adamant about is this. It can be a severe blow to your business not to have your target audience, so make sure you have one!
Not having a Publishing Schedule
Search engines are about consistency, not posting a whole lot of content at once. If you keep posting fresh content every week for a long time, they will drive your blog up in the rankings.
So make sure, before you start, the first thing you have to do is build your own publishing schedule. When you post high-quality content and do a lot of work on the side, that's going to be more than enough.
Not using Headers
That one is purely technical. When people click on your post and see a big text without headers or spaces, there is a strong chance they will lose interest and move on quickly. And even if the post is the best, it always needs to look good and tidy. So, use the headers and the spacing.
Commenting on blogs is a proven way to increase blog traffic and establish connections with active bloggers. Not only that but you'll also be updated on the latest trends in your field. Start commenting on posts from other bloggers and posting their content on social media to interact with others.
By doing so, you can form connections with other bloggers for collaboration or mentoring. You can boost traffic to your website and followers on social media. It's critical for the success of your blog that you devote time to blogger outreach every day. Without that, you will miss out on so many chances to increase traffic to your content.
Not Optimizing your Blog
Though if you're planning on receiving all of your traffic from social media, improving your blog content is always a smart idea. Use internal links while writing an article. Internal links help your readers stay and find more of their content, let alone help Google crawl and index your blog more easily.
Adding external links is just as critical as internal links are. Google trusts some websites that connect to other websites. But remember, linking to sites of low quality can affect your site.
Optimize the image before posting it to your site. This will help speed at the site and the bounce rate will improve.
Conclusion
You are on the way to become an experienced blogger from a novice with the help of these tips. When people plan to start a blog, they make most of these mistakes on their blog but you are not going to make some mistakes. When you're writing for the target audience, with a niche, in a well-formatted, and without making any of the above mistakes then your blog will definitely do good. The more regular your blog posts are, the greater your website's chances of being noticed and viewed by your target audience.