Essential Things While Creating A Blog
Last Updated: November 29, 2023
Posted in: Guides
The listings featured on this site are from companies from which this site receives compensation. This influences where, how and in what order such listings appear on this site.
Advertising Disclosure
Over the last few years, blogging has evolved tremendously. There are blogs about everything that exists. Anyone can build a blog nowadays in a few easy measures. Blogging is an incredible tool for marketing, and can even be a great source of income. If you want to create a good and competitive site, you need to put yourself on the right track.
Unfortunately, many people jump on the blogging platform without taking the time to get acquainted with the basics of blogging and how to use it for lead generation online. Those people aren't going very far for two reasons. First, they don't understand their positions and second, they don't fulfill their audience's needs. You should remember the following Essentials things while creating a blog
Know the Purpose of your Blog
Although some are creating blogs for self-gratification, some are creating blogs for educating and reaching their target audience. Your blog's intention should be linked to your goal and it should be realistic. When you start blogging don't expect to get results immediately. Only when you know the effect your blog can have on an audience may you attain the desired results. The bottom line is you will have an objective that will help you to interact better and affect your audience.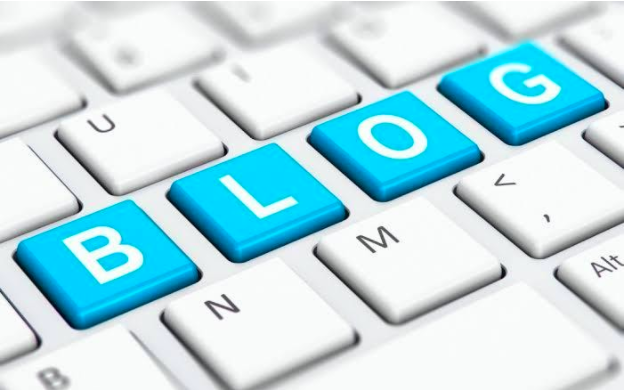 Here are Essential things you should know before you jump into blogging.
Choose your Niche
You must first find your niche before you can become a successful blogger, figure out how to make it profitable and figure out who your ideal readers are. In short, a niche is a topic you quite often write about in your blogs, or even exclusively. Niche blogging provides a platform for a very particular market. Niche blogs are easy to monetize, and usually contain affiliate links, advertisements, and so on, and that's mostly how they get profitable.
You will have to choose the right niche to become a good blogger and focus on achieving the highest level of knowledge within that field. So pick the one that's appealing to you-the one you're most interested in and passionate about. You'll be able to differentiate your personal blog from the competition by choosing the niche of interest and having your own perspective.
Blogging Platform
When it comes to blogging platforms you can choose between these
Free Platforms
The use of free resources like Blogger, or Tumblr is enticing for many novice bloggers. There's one big benefit, of course, it's free. By keeping your blog on a free site you let your blog belong to the website. You are going to be bound to their rules and their limits. If you're looking to learn how to start a blog to make money, they may limit or ban advertisements on your blog, or even place their own ads. If you're serious about blogging, you need to drop the idea of choosing a free platform.
Self-hosted Platforms
You can run a blog using your own domain, using self-hosted platforms. When it comes to self-hosted services you have a range of options often called a Content Management System or CMS. WordPress.org is the most common. If you plan on selling goods, services, music, or something else from your blog, so the safest way to go is to buy hosting. A lot of hosting companies will help you keep an e-commerce blog.
Domain Name
No matter what niche you choose, your domain name will be the name by which you will be known online. It's your exclusive Web address. Your domain will be yours if you agree to pay the annual charge. People who know the domain/ URL will only type it into the address bar of their browser. Others will identify you by search engines like Google and Bing that's why you need to choose a special name that suits your niche.
Web Hosting Account
One of the most critical choices that you make is choosing safe hosting providers. The accessibility and efficiency of your website would depend to a great extent on your hosting company. The host ensures that your site is accessible to potential readers 24/7 and that is where your files are stored online.
The wrong host on the network will cause your blog a lot of problems. Just imagine having a mobile network that doesn't have a signal. Your web host plays an important role, and that's why finding a reputable provider is crucial.
Choose Right Theme
The first thing that your reader sees is the design and layout of your blog. You need to create an eye-catching and realistic environment. you want your readers to find the information conveniently on your blog. You don't want to annoy visitors by the colors you choose or by the non-intuitive way information is presented. Your design will cause instant mistrust or instant acceptance of your blog.
As soon as your WordPress system is enabled, begin your search for a theme. Your blog's look and feel depends on what theme you choose. First, your readers notice the overall appearance, before they even take a look at the content. Choose a style that looks fantastic but that also fits your particular needs with content.
Conclusion
The most important thing to remember is to be real as you start your blog and to let your readers see who you are. Build your own style. There is nothing that beats the great content.
Your audience will come to you for what you're writing, not because you've got a blog killer or funny blog name on it. The easiest way to build an audience is to put up, and regularly do, well-written and entertaining material. Interesting information is shared, and the reach gradually extends.